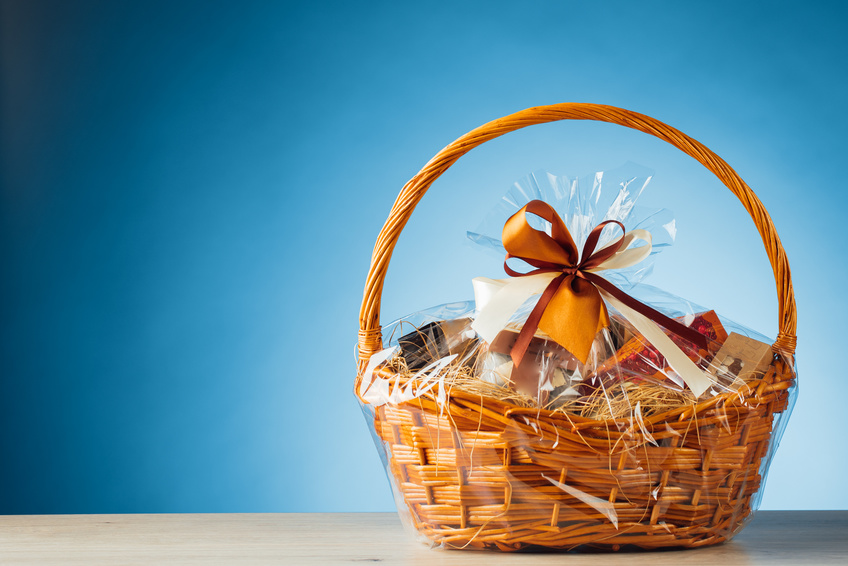 When it comes to buying and giving gifts, many people think gift-giving is saved for the holiday season. This is especially true seeing as how it was estimated that 86% of Americans planned to purchase gifts during the 2017 holiday season. But a good friend knows that there is really no bad time to buy a gift. So if you're looking to put together a nice gift basket for someone special in your life, here are a few tips to help you get started.
Start with a budget: Whenever you're buying any sort of gift, it's important to establish a budget. While it may be tempting to go all out and spend an arm and a leg on a gift for a friend, it's important to be reasonable. Fortunately, there are plenty of inexpensive ideas for filling gift baskets so you can find some great gifts for whatever kind of budget you set. But once you set a budget, do your best to stick to it -- you'll thank yourself later.
Consider the receiver's likes: When it comes to actually choosing the gift basket filler ideas, it's always a good idea to start with thinking about what the receiver of the gift likes. There are tons of cute small gifts to choose from so you shouldn't have trouble finding something your friend will like. If they're artistic, consider filling the basket with some art supplies, like a mini paint set. Or if they're into yoga and essential oils, maybe buy them a zen garden for your desk so they can keep their center of balance at work. So when thinking about ideas for filling gift baskets, simply filling the basket with a variety of items you know your friend will like is the way to go.
Make it look nice: You shouldn't just throw a bunch of items and ideas for filling gift baskets together and call it a day -- it's important to make it look nice too. Start by making sure you arrange the items with larger and taller items in the back so everything is displayed nicely. If there are gaps between items, use softer items like tissue paper to fill empty spots and keep everything in place. And when everything is arranged properly, wrap the basket in cellophane and tie it off with some nice ribbon. The presentation is just as important as what's inside.
Hopefully, this article will help you put together a great gift basket. Remember to keep it simple and personal and you'll end up with the perfect gift.