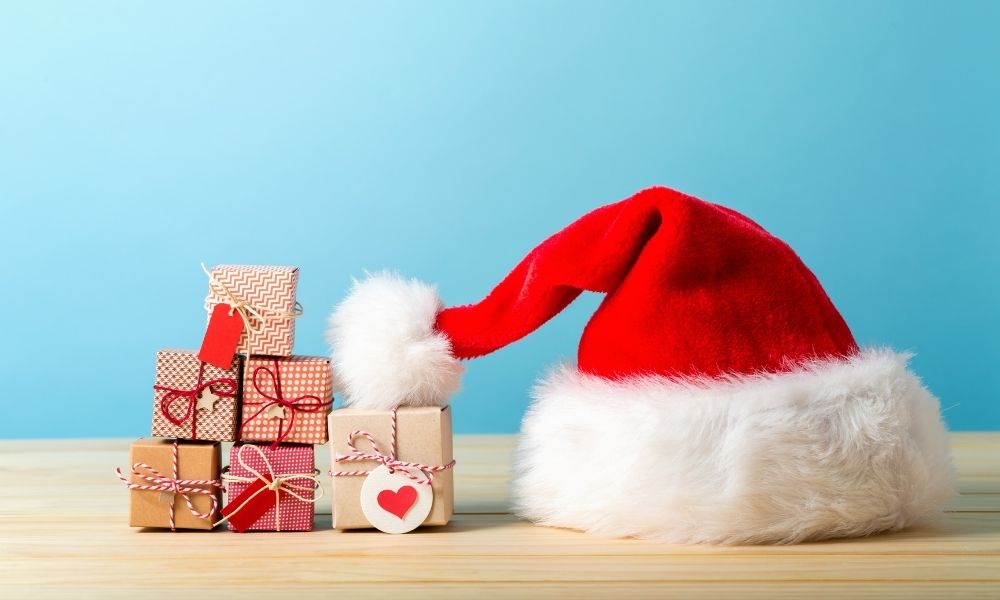 Christmas in July first originated to allow people to enjoy the experience of celebrating a holiday in the Southern hemisphere where Christmas falls in the middle of summer. While technically an unofficial holiday, residents of the Northern hemisphere like to celebrate the holiday in July for a bit of summer fun—especially since many children are on summer break.
There is so much to celebrate this summer, and this occasion doubles as a fun way to keep your kids occupied and having a great time all summer long. Here is a brief guide to celebrating Christmas in July with your family.
Decorate Your Home
Decorating your home is half of the fun of this quirky holiday, so get the family together and decorate. The beauty of Christmas in July is that you can put up a mixture of decorations, from little Christmas trees and garland to pineapples and beach balls, and it all ties together.
Here are a few ideas for decorations to help your family celebrate Christmas in July:
A small Christmas tree decorated with beachy ornaments
Fake snow
Santa figurines on the beach
A palm tree decorated with Christmas ornaments
Hang beach ball or palm tree lights
Put out seashells
Decorate with starfish items
Put cocktail umbrellas in some egg nog or other holiday drinks
There are so many things you can do to decorate your home. This can be a fun activity for the whole family to participate in and bring a little bit of jolly to your summer.
Make Fun Snacks
Another way to celebrate Christmas in July is to make some fun Christmas and summer-themed snacks. The whole idea of the holiday is to mix what is usually winter season things with summer. This fun juxtaposition results in some fun and tasty treats. Here are a few ideas.
"Christmas" Dinner
For your Christmas in July dinner, make a few traditional dishes from Christmastime and a few of your family's summer favorites. For example, you could grill turkey for a fun twist on a traditional baked turkey. For sides, consider swapping out the stuffing for a potato salad and the cranberry sauce for some nice cold cranberry juice.
Summer Twist on Fruitcake
Instead of the dense, warm traditional fruitcake, consider making a fun switch. You can make a clear jello cake with berries suspended in it. This gives the fun look of a fruitcake—especially if you make it in a cake or Bundt cake-shaped tin. It also keeps the fruity taste without the heavy cake. Summer is a time for light, delicious snacks, and this one certainly takes the cake.
Cold Chocolate
Instead of cuddling around a fire with a nice hot cup of hot chocolate, have a little fun with your family and make "cold chocolate." It's really just chocolate milk with some marshmallows, but it's fun to make together and makes a regular drink feel exciting again.
Pro Tip: Put it in a mug, as you would with hot chocolate, for some extra fun!
Give Small Gifts
Doing a small gift exchange or getting a few cute inexpensive stocking stuffers for your family can make the out-of-the-box holiday a little more special. There are tons of fun things to get that are great for summer fun while staying on theme with Christmas. Here are a few exciting examples:
Board games
Notebooks
Coloring books with either Christmas or summer themes
Small toys
Memory games or other developmental games
Books
Craft kits
Little plushies
Holiday-themed items
Summer-themed items
Items for a beach trip
Giving a few small gifts can be tons of fun. Consider wrapping them in leftover Christmas wrapping paper—or if the gifts are more Christmas-themed, consider wrapping them in beachy paper and putting them inside a fun little stocking.
Have a Beach Party
While throwing a huge party is not exactly possible right now, having a small family party is something fun you can do right in your own backyard. Set up some décor, get the fun-themed snacks out, and have a fun family day of present exchanges and merriment.
Here are some fantastic ideas for family fun on Christmas in July:
Set up a kiddie pool and splash around.
Have an outdoor Christmas movie screening.
Sing Christmas carols as a family.
Play secret Santa.
Put fake snow in your sandbox for a "Christmas" beach.
Draw pictures of Reindeer at the beach.
Do something fun as a family to commemorate the occasion and perhaps a new cherished family tradition will be born.
Do an Advent Calendar
Even if you don't want to commit to an entire month, there are plenty of things to put in a homemade Christmas in July advent calendar. Consider making some days events or things to do, and other days little gifts. Here are a few starting ideas for you:
Things To Do:
Write a letter to Santa.
Make Christmas in July cards.
Do a scavenger hunt for summer items.
Play a holiday board game as a family.
Dessert before dinner.
Volunteer as a family.
Go on a walk and spot any decorations you may find.
Read a holiday book.
Camp in the living room for the night.
Make holiday-themed bookmarks.
Do a summer craft.
Remember—you can tailor your advent calendar to your family's interests and location. For example, if you live near a beach, add a beach day! If you live in a city, you can add museum days. There is no shortage of fun things to do in the summertime with your family. To add some holiday spice onto regular activities, try dressing in winter colors or wearing a Santa hat.
We hope you enjoyed our guide to celebrating Christmas in July for your whole family. Giving gifts doesn't need an occasion, although celebrating Christmas in July is a unique and fun one. Here at Little Obsessed, we carry tons of amazing inexpensive gifts to brighten up your summer. Whether you're celebrating Christmas in July all month long or you're just looking for some "just because" treats, we have got you covered. Contact us today or browse our large selection to find the perfect gifts for your loved ones.