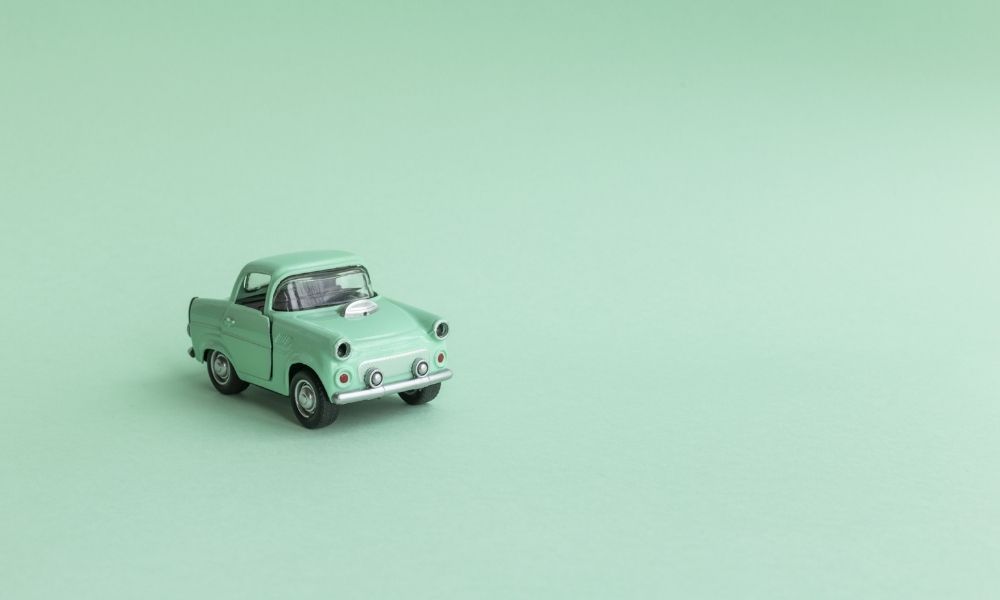 A bad travel experience can ruin a whole vacation and traveling with children adds a lot of extra stress to a trip. If in a car, kids get bored and can act out, causing a strenuous car ride. Even worse, if taking a plane or train, kids get tired and frustrated, holding up the whole group.
However, if the kids have something distracting them from the stresses of travel, they are more likely to have a smooth trip. Next time you are taking a vacation, keep in mind these best travel toys and activities to keep kids entertained so that the whole family has a great time!
World's Smallest Toys
A common trend is to re-make popular toys and turn them into miniatures. These "World's Smallest" toys are fun, warped versions of all your favorites. They work great for travel because they take up much less space than your typical toy, but still with all the fun.
"World's Smallest" toys also work great because they typically have fewer pieces than the full-scale version, so there is less to keep track of. The novelty of its size creates a unique playing experience that differs from the original, so kids feel like they are playing with something special for on-the-go fun!
Card Games
There is a reason cowboys would travel hundreds of miles on horseback and still bring a deck of cards with them; card games are the perfect and original travel toy. A classic deck of playing cards is ideal for games like War or Go Fish.
If you want something more creative, there are many different kid's games that come as card decks. These can range from board games turned into cards for travel or branded card games like Uno. If you really want to maximize your travel space, we even have the World's Smallest Uno game!
Toy Travel Kits
Travel kits are made for your vacation needs. Travel kits are based around one game, include a series of activities, or can even be a teddy bear in a tin! These kits come in small reusable boxes or sacks that make them perfect for taking everywhere.
Kits are great because they come in packaging designed for the wear and tear of traveling. Also, kids can play all the games within the confinements of their seats.
Magnetic Board Games
Board games might be the worst thing to do during a bumpy drive or flight. Pieces move around everywhere and it's impossible to keep the game set up correctly. Luckily, magnetic board games exist. These board games, designed for travel, have magnets in the bottoms of the pieces and boards made of magnetic material. Therefore, you never have to worry about losing your chess pieces to the seat cushion.
They can range from classic games like chess and checkers to branded board games that your family may be more familiar with. All are great options; it's just about finding what game works for you.
Arcade Key Chains
If your kid is gaming obsessed, this is just the toy for them. All your favorite arcade games like Pac-man and Pole Position now exist as key chains. They still have all the same functions as the original game, just packed into a system that fits in your pocket.
With kids spending so much of their time indoors using tablets and other technology, a family trip should be about unplugging and reconnecting with one another. These bite-sized games allow for all the fun of video games but without a tablet. Getting your kid to unplug during a vacation can be challenging, but the arcade key chain is a great compromise that gives you the best of both worlds.
Drawing/Coloring Book
For the creative child, a coloring book is an excellent distraction with seemingly endless hours of fun. For coloring books, getting one that is themed after your kid's favorite show or movie will only increase their excitement.
If your kid prefers to color outside the lines, a drawing book allows kids to push their imagination. Encourage them to draw any new things you see along your trip. This activity will help your kid stay engaged with the journey and encourage them to seek out new and exciting things along the way.
The License Plate Games
This game only works for car trips but can last an entire vacation if you are unlucky enough. The game is easy to play; just look out your windows at the other cars' license plates. The goal of the game is to see every state's license plate, all fifty of them. In this game, the whole car works together, so you win and lose together. Keep your eyes out for an Alaska or Hawaii plate because if you're lucky enough to see one, you probably won't see another. If you're traveling in Alaska or Hawaii, this game might not be for you.
Twenty Questions
Sometimes curiosity and an inquisitive mind are all you need to have fun. When all else fails, take it back to the basics with a game of Twenty Questions. This classic game will get the whole family involved; who doesn't love family bonding?
Unfamiliar with Twenty Questions? It's simple. Whoever is "it" will think of anything, and then the rest of the group can ask twenty questions until they guess what the "it" person was thinking off. Whoever guesses first wins and becomes "it" for the next round.
So, next time your family has a big travel day, don't go unprepared. Get one of the best travel toys and activities to keep kids entertained so that your trip is something you'll never forget. A vacation should be enjoyable for the whole family, and parents' fun typically can't be had if the kids aren't having fun either. To ensure that your kid's travel day is full of fun, bring along a mini toy from Little Obsessed!