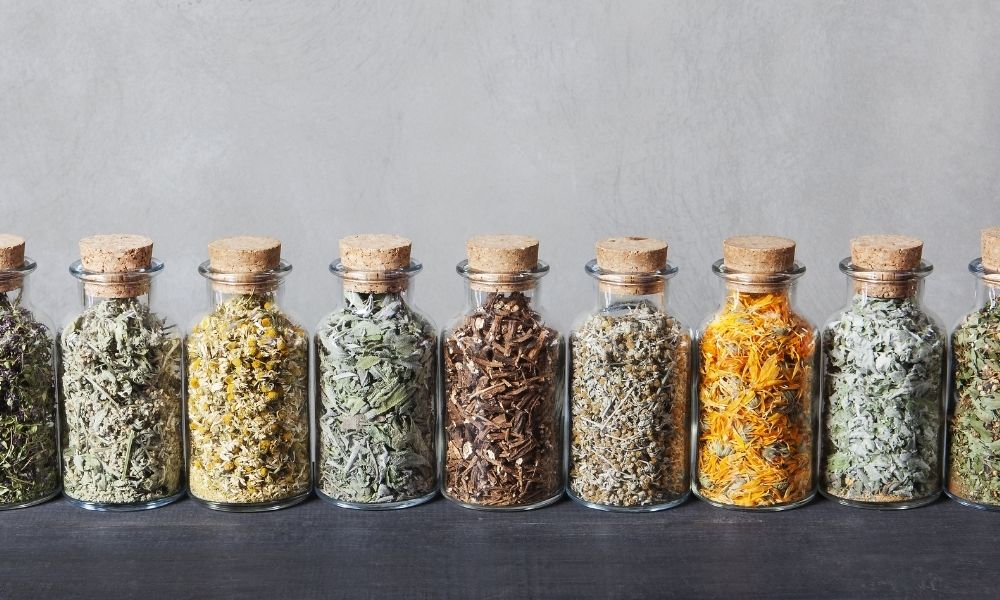 Weddings are a time to celebrate with loved ones, as friends and family come together to congratulate the newly married couple of the day. It's a beautiful ceremony with emotional and exciting moments that show their love for one another. No eyes are dry on a wedding day, as it brings together happiness and memories that last a lifetime.
After the ceremony comes the reception, including delicious food, drinks, and not to mention a lot of dancing. In the fall, the couple can really go all-out on their decorations and theme for their wedding. Copper colors, cozy décor, and even spiced beverages to kick it up a notch. But what kind of party favors does the couple provide for their guests? Take a look at easy and adorable wedding favors for a fall wedding.
Scented Candles
A tried-and-true gift for anyone who loves delectable smells and scents, candles are one of the best ways to give as a wedding favor. There are so many choices to make; apple cider, cinnamon chai, pumpkin spice, pine and cedar, bonfires—the possibilities are endless!
Not to mention that are so many kinds of wax blends to choose from. If your wedding is going for a more natural theme, so can your candles. Thankfully, there are other blends besides synthetic. Synthetic candles are harmful to animals and those with sensitive lungs. So, keep an eye out for coconut, soy, or even bee's wax candles to provide your guests.
Mulled Spices
What better way to encapsulate the fall season than offering guests mulled wine and beverages? Some weddings offer custom-themed drinks to provide their guests to keep them warm and cozy during the chilly weather. You get a rich, deep flavor with a kick of spices like cinnamon, cloves, all-spice, and nutmeg.
Luckily, you can also provide a mulled spice kit for your guests to take home and try out themselves. It's fun, and it can include instructions on how to make their very own mulled beverages. They can also throw in star anise, peppercorn, and cardamom to bring in the spice flavor and use fruits they enjoy making it truly their own custom brew.
Fall Themed Bath Amenities
Cool-weather means hotter showers and baths. There's nothing more relaxing than taking a nice, hot bubble bath in the middle of a cold day to amp up the relaxation factor. Luckily, you can provide your guests with adorable bathroom gifts, like soaps, toiletries, and lotions.
You can find fall-themed bath gifts just about anywhere, and you can even find them in custom fall shapes. Pumpkins, squash, skulls, leaves—they're adorable minor additions to add to their bathroom space. Not to mention, they smell delicious and hone in on that fall season feel.
Tea Favors
Tea is one of the best options for easy and adorable wedding favors for a fall wedding you can find. Whether it's store-bought or packaged by hand, tea is an excellent option for guests during the wedding reception. Depending on your audience's taste preference, they range from a simple chai tea to a hot cinnamon spice tea.
You can home in one flavor or provide a bundle per guest to pick and choose what they like for their teatime. Herbal teas range higher in popularity during the colder seasons, so try offering rooibos teas and flavors for your guests to explore. Of course, black tea blends are always a great go-to for a traditional fall season flavor and are universally enjoyed by the average tea drinker.
Apple Cider Mixes
Apple cider is a fall staple for a tasty hot beverage. You can offer apple cider at your wedding for guests to sip on, but why not provide apple cider mixes for your guests to bring home, too? Apple cider is either fine on its own or mixed with spices and other add-ins for guests to play around with.
You can give guests an apple cider mix alone or provide them with a mason jar and small mixing tools to bring home. You can also have stickers on the packaging itself with your marriage date and event to give it an extra touch of personalization. Guests will enjoy making it at home, whether it's with their partners or with their families. Delicious, fruity, and tart will hit you right in the taste buds.
Hot Chocolate Kits
Similar to apple cider mixes, you can give your guests hot chocolate kits. If you have guests who aren't into apple cider or mulled spice kits, consider giving them a hot chocolate kit instead. A classic part of cold weather, hot chocolate is delicious, rich, and flavorful. Not to mention everyone enjoys it, no matter what age.
You can offer guests hot chocolate made at the wedding and provide kits to bring home to make themselves. Again, you can buy hot chocolate mixes in bulk or make them from scratch. You can find many hot chocolate recipes just about anywhere, so experiment and see which recipe tastes the best. From there, you can create a kit with a mason jar and mixing utensils for your guests to bring home.
S'mores Kits
Who doesn't love melted marshmallows and chocolate squished between two flaky graham crackers? S'mores are a delicious part of a bonfire and cold weather. So, you can really go all-out on creating a s'mores wedding favor to your liking. They're a sweet and satisfying treat that anyone can love.
You can always stick with a simple s'mores kit, but why not bump it up to a s'mores charcuterie board? You can provide your favorite chocolate bars from your local chocolate shop and homemade marshmallows for your guests to take home to create the perfect s'more charcuterie board. There are so many unique chocolates out there you can find, so try a few that look the tastiest.
Weddings are a truly magical time—not only for the couple, but for everyone who celebrates with them. So, find a wedding favor that your guests will appreciate for a lifetime. If you're looking for little gifts for your upcoming event, visit us at Little Obsessed. We provide precious decorative items you can proudly display in your home. If you have any questions about our unique gifts, contact us today.