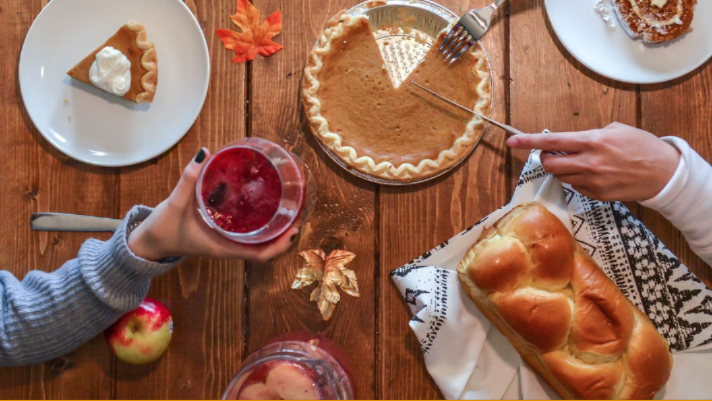 Although it might seem like fall has just begun, Thanksgiving will be here before you know it. Whether you're playing host for your extended family or are putting together an intimate celebration for a few close friends, this holiday is all about expressing gratitude for all we have. Of course, the abundance of food plays a big part here (they don't call it Turkey Day for nothing!). But if you really want your meal to shine, you'll need to start with an incredible tablescape. How you present your Thanksgiving table can really set the mood for the entire gathering. In today's post, we'll delve into the must-haves for your tablescape -- and how to utilize some fun and unique gifts in your final creation.
Essential Elements For Any Thanksgiving Tablescape
Linens: At a Thanksgiving celebration, a bare table just won't do. Fortunately, there are plenty of table linens out there that will allow you to make something truly special out of an ordinary piece of furniture. Many experts say that it's best to choose a neutral tablecloth (which you can find at almost any housewares store or retailer that carries creative gifts online) paired with a patterned table runner placed on top. You can absolutely choose one or the other, as a bolder tablecloth or seasonal runner can look warm and inviting enough. If you do choose to use only a runner, however, you may want to use placemats, as well. Be sure to pick up some cloth napkins to bring everything together!


Dishware and Utensils: You can't serve your Thanksgiving meal without plates, flatware, and glasses. With so many options available online, it's no wonder than 79% of U.S. consumers shopped via the internet in 2017 -- and you certainly won't be disappointed by the selection of tableware. You can opt to stay on-theme with plates that feature autumnal themes or use something a bit more neutral and elevated. Make sure whatever dishes you choose will complement, rather than compete with, your table linens. Clear glass and traditional silverware can work beautifully, but so can colored glass in an amber hue or flatware with a brushed or brassy finish. Keep the aesthetics of your home in mind while shopping.


Decorative Items: Putting your decorative spin on a tablescape is undoubtedly the most enjoyable part. When searching for fun and unique gifts to incorporate into your design, be sure to include some natural-looking features. Colorful leaves, berries, twigs or branches, squashes and gourds, pine cones, greenery, seasonal flowers, and antlers can all work well. You may also want to add in some cute small gifts your guests can bring home with them after the meal, like votive candles, fresh apples, seasonal jams in little jars, or wooden turkeys at every place setting. Don't forget the personalized place cards!
Ultimately, you don't have to look very far for one of a kind gifts that will delight your Thanksgiving guests. By utilizing natural elements, sticking to a clear theme, and keeping the bounty of the season in mind, you can create a stunning tablescape that will make this holiday one that no one will soon forget. For more fun and unique gifts for fall occasions, take a look at our website. Happy hosting!