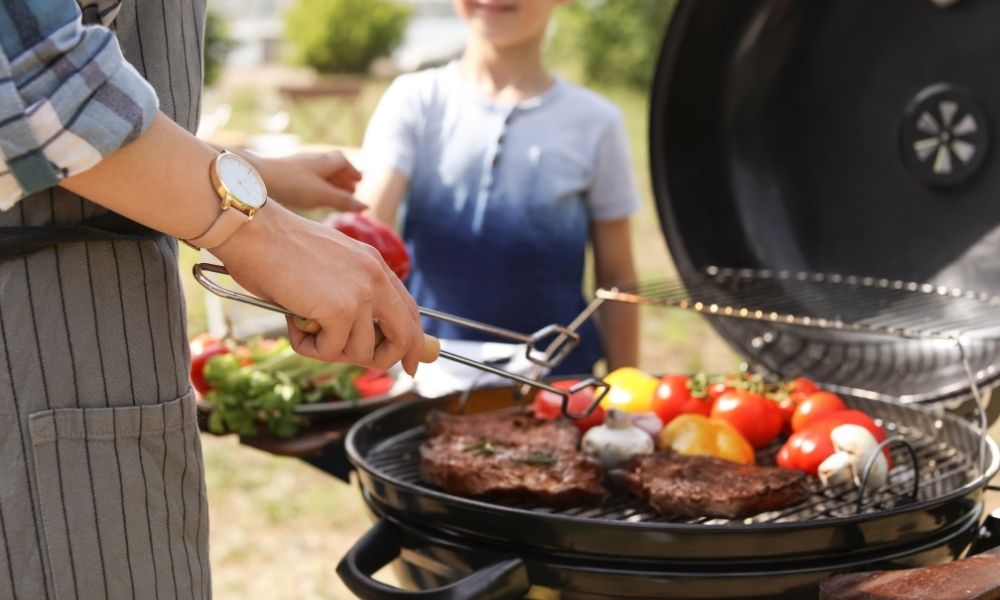 Father's Day provides the perfect opportunity to celebrate your father, grandfather, step-father, or husband by giving them a gift that they'll treasure forever. The best dads out there have given their all to raise the best children in the world, and it's time to repay the favor.
Though Father's Day is an excellent day to give a gift to the favorite dads you know, you may struggle to buy presents for them—their interests might be varied, and they might give you an, "I don't know," as an answer when you ask what they want. Get around the dreaded indecision this year; pick out some of the best Father's Day gifts to give as a surprise for the special dads in your life.
Boozy Accessories for a Beer Dad
For some dads, a bottle of beer, their comfy recliner, and the evening news make up the majority of their character. Other fathers are more elegant: tasting wine at their favorite winery, sipping on whiskey, or even mixing their own cocktails. If a dad in your life has a taste for alcohol, whether it's his favorite brand of beer or exotic liquors that he's never had before, give him an old favorite or a fancy addition to his collection.
To help your father work through an existing collection rather than encouraging him to hoard more alcohol, consider giving him the right accessories to sip through some of his excess bottles. He might enjoy a new beer or whisky tasting glass, a keychain collapsible shot glass, or even a new flask to make him feel like a regular at an old-timey saloon. For the wannabe mixologist, consider giving Dad a shaker along with a few cocktail kits to try out during the upcoming summer season.
Office Décor Fit for an Executive
Many working dads want to feel like the boss—and maybe they are the boss! Whether they're working at the office or remotely, give him something that will spruce up his office without adding clutter. Celebrate family with a photo frame for a more sentimental present. Focus on the function of his office by giving him a mini office toolkit, dog-shaped paperclips, or a unique eraser—such as erasers shaped like city skyscrapers or a pickle—to clean up any errors.
If your husband is the special dad this year, and you have a younger child together, work with the child to draw a cute picture that he can put on his wall. It's not much, but it's an adorable addition to any gift you give your husband for Father's Day this year—especially if he's away from home a lot.
For dads who prefer to distract themselves during long Zoom calls, consider gifting him a novelty desktop sport—such as desktop football, horseshoes, or golf!
Family Games and Fun
When dads just want to find new ways to have fun as a family, sometimes the best option is to give them a new game to play. Whether you find him a miniature party game, a new set of dice, or a new take on a family favorite, the best part of the present to him will be the fun he has with his family. Make Father's Day a night to remember by cultivating memories with a silly game or his favorite family activity—like go-carts or mini golf!
Fishing, Camping, and Survival Gifts
Fathers who enjoy every outdoor activity under the sun can be difficult to buy for—which hobby do you focus on the most? If you focus on the small things, you can give him a gift bag that matches all his outdoor hobbies; buy him some new fishing lures, a camping survival kit, and maybe even a new multitool or pocketknife.
Make plans this summer to go fishing or camping with your dad! Taking interest in his hobbies will give you precious time to bond and could help you learn some helpful survival skills. You don't have to set the camping trip for Father's Day, but you could announce it alongside the essential camping gear you bought for both of you. Break out the lanterns, flashlights, and sleeping bags—it's time to have a family adventure!
Fill Up His Toolbox
If Dad is the household handyman, give him the right tools for any job. Search for any tools in his workshop that you think are either missing or in need of replacement. There's no such thing as too many tools, especially if they're necessities. Every tool has its place, even the tiniest ones. Present your dad with a small set of keychain-sized tools that he can keep on his car, work, or shed keys; that way, he'll have the right equipment for any moment.
Gifts for a Grill Master
It's difficult to keep some dads out of the kitchen or away from the grill—especially if they're an excellent cook! Help him to get better and better at his favorite hobby by gifting him a Father's Day present fit for a chef. You could give him any number of kitchen accessories, but some brilliant ideas include:
New pots or pans.
A chef's apron.
Tongs, a spatula, and a grill brush.
Miniature coffee tools for on the go.
A recipe book.
A set of unique spices.
Whether your dad enjoys baking, grilling, or cooking dinners, you can't go wrong with a miniature version of a tool he uses every day. No matter if it's a tiny spatula keychain or a miniature pan for tiny meals (or one egg), he'll love showing off his homemaking prowess wherever he goes.
Every dad is different, and some dads are easier to buy gifts for than others, but that shouldn't stop you from putting together an incredible present! Little Obsessed has all of the best Father's Day gifts to give this summer, whether you want little gifts to go along with a larger gift or need a cost-effective gift with plenty of heart. Plan ahead to give him a clever, unique present this year and make the most of the day that's all about dads of any age.