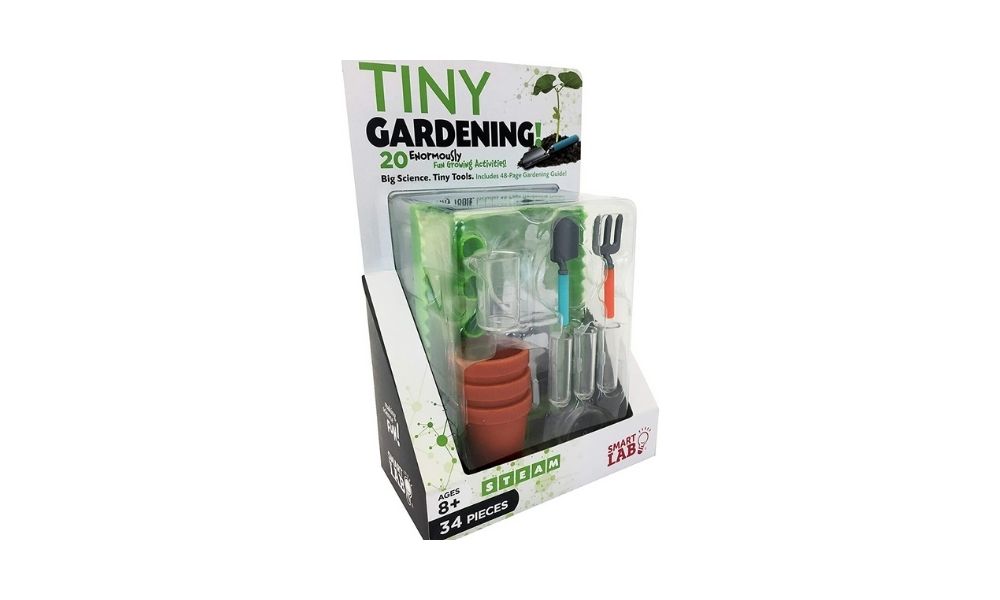 Summer birthdays and the parties that go with them call for fun in the sun and late nights to cool off afterwards. If you want to make this year special for someone close to you with a mid-year birthday, get them a present that reminds them of their birthday season and the beautiful warm weather that comes with it. By looking for some of the best gifts for a summer birthday, you'll give them something to stave off mid-summer boredom or different ways to beat the heat—you might even throw an incredible party for them!
For Kids and Teens
Kids and teens need special treatment during their summer birthdays—they won't get the same amount of attention from their peers that a birthday during a school year would get. If you have a child with a summer birthday, make sure to include their friends in the festivities. It's likely that everyone's schedules will be free without school in the way!
Outdoor Activities
Children have plenty of time to play outside during the summer, so why not give them something to encourage outdoor playtime for their birthday? Gifts such as mini-kites, bubbles, and sport accessories will give them plenty to do on the fairest days of the year. Inspire their love of science with a scientific project to do when it's sunny outside—like solar printed art, weather watching kits, and miniature gardening kits.
Birthday Bash Fun
If you'd prefer to add a spark of excitement to their birthday party, bring sparklers out for kids to play with (with supervision, of course) or theme their party décor. Ensure that everyone remembers the party by giving everyone cute party favors like blind boxes or miniature toys! Sometimes the greatest gift you can give a child with a summer birthday is a party that everyone remembers when the school year begins.
Inspire Their Creativity
For creative children who prefer the indoors, you can give them presents that supplement their creative endeavors. Little doodlers or writers can always use a fresh tabula rasa—a completely blank sketchbook or journal with a side of gel pens or pencils can make them feel seen even if they don't like showing off their drawings or writing. Give them cute little erasers in various fun shapes and they'll think of you as they draw or write their next magnum opus.
Some children may prefer hands-on creative projects such as crafts. Try giving them their own DIY project, like a birdhouse or birdfeeder kit, and watch the creative methods they use to make the outline their own.
Toys for the Pool and Sandbox
When kids have access to a sandbox or pool, they need toys to keep them entertained while playing with sand or swimming in the water. In a sandbox, nearly any tiny toy works as buried treasure for children to either bury or uncover with sandbox tools that you give them. Try wrapping their present in protective plastic wrap or in a plastic bag and burying it as though it were treasure in their sandbox. Mark it with an X to add extra excitement to a pirate-themed birthday party's scavenger hunt.
If you buy them toys that keep their quality even in the outdoor elements, sprinkle them throughout the sand and surprise your child with mystery gifts throughout the summer. You may even come up with a mythical creature to be the one dispersing the miniature toys!
Adding fun to a pool party doesn't take much more than a small beach ball or a foam football. Even inflatable fish can make a pool look more exciting! Try giving a child with a pool a new towel, absorbent splash balls, or diving rings and let them come up with their own pool games at their party.
For Adults
Adult birthdays are worth celebrating, too! For many adults with summer birthday, simple gifts are better than super creative gifts. Anything that an adult can use at their next get-together or put around the house can brighten their day—some adults are easier to impress than children! Make their summer birthday one to remember with one of these types of small, unique gifts.
Alcoholic Drink Kits and Accessories
As an adult, nothing is better than a cold alcoholic beverage on a hot day. Help your best friends cool off this summer with a margarita drink kit or a bottle of their favorite alcohol. You can also equip their bar with cute shot glasses in their favorite style—whether it's unique cactus shot glasses or stylish desert-colored ceramic glasses.
Summery Home Décor
Does your friend struggle with making their house look warm and summery? Help them out by giving them cute shell or fish style home décor for their birthday that they can place around their entryway, kitchen, or in the bathroom. Even something as small as a trinket dish for them to place their keys will be thoughtful enough as a cute present!
Garden Essentials
A green thumb is something to cherish, no matter how old you are or what your relationship with them is. Nourish their love of gardening by giving them planters or gardening kits that will help them begin their green hobby. Even by giving them a vase or two, you'll make them want to grow their own flowers to place inside it!
Cooking Tools and Kitchen Gear
When someone loves to cook, they can never have enough cooking tools and accessories. Every small thing has its purpose, even a tiny frying pan or a new type of dish. They may not own dishes to make their own sauces or salsas—even though it's a small gift, it's thoughtful if they want to start making their own sauce or salsa in style. Such a unique present is sure to surprise them on their special summer birthday!
No matter how deep into summer a birthday is, they always feel different from birthdays during any other point in the year. Celebrate a warm, relaxing day by giving your favorite summer babies the best gifts for summer birthdays from Little Obsessed! You'll find some of the most unique and inexpensive gift ideas that you won't find anywhere else. Whether you're decorating for a birthday party or picking out the gift itself, Little Obsessed is your one-stop shop!