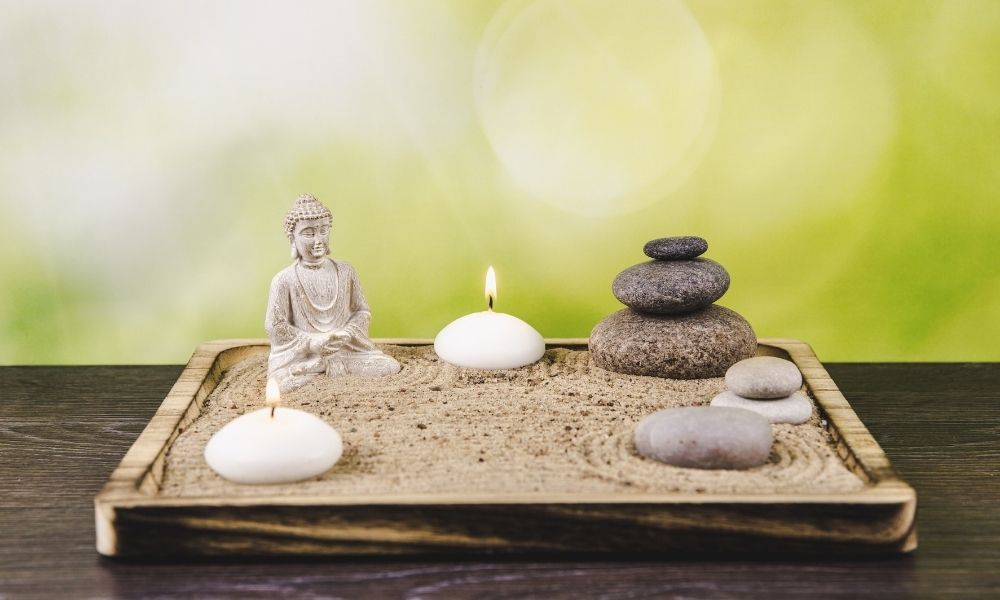 It's an understatement that this school year and the end of the last school year have been the most difficult years for teachers all over the world. With the pandemic and the transition to remote learning, teachers at every level have put in more effort over the course of the past year to give your children the education they need to succeed.
As a special thank you to all the teachers who have done—and continue to do—their best work to educate your children, begin planning out the best gifts to give to teachers to show your appreciation ahead of time. Whether you wait until the end of the school year to surprise your child's teacher or provide them with little surprises each week is up to you, but make sure this year is extra special for the most positive influences on your child.
School Supplies
A teacher can never have too many school supplies. Though it may seem like a boring gift in your eyes, purchasing necessary classroom supplies can save teachers money they'd otherwise spend buying the supplies themselves. Purchase teachers a few packs of dry erase markers, chalk, or mini pens for grading. Try to buy supplies that you know the teacher would never treat themself to—something practical in a cute shape, such as miniature fish-shaped highlighters or dog-shaped sticky notes, can delight your child's teacher as they go through their lesson plans.
Games for Class
Does your child's classroom need more fun games for classroom activities or indoor recess? Gift your teacher with new games for their future classes to play during downtime. Try to keep the games educational whenever you can, though there's no harm in a teacher having a few games that are irrelevant to education as well!
Another consideration to make when picking out a classroom game is the number of people that can play. You'll want to pick games that work in a classroom environment and allow every child to participate! At Little Obsessed, we stock a selection of After Dinner Amusements, tiny prompt and trivia games that work well both at home and in a classroom. Teachers can improve children's vocabulary with their interactive, family-friendly word-guessing game!
Give Your Teacher a Spa Day
Every teacher deserves to treat themselves to a day of relaxation. Going out to get a spa treatment may not be an option for them but treating themselves to a spa day at home is! Create a gift basket with the relaxation essentials—bubble bath, lotion, bath bombs, and mini candles. If you know the teacher's favorite scents, try to customize the basket and cater it to their favorite smells. Give them everything they need to treat themselves after a difficult day of school or a long week of teaching.
Desk Decorations
Just as you might want to personalize your workspace at the office, teachers love to decorate their desks. Some teachers keep their desk décor elegant and peaceful, while others may prefer humorous talking pieces that catch their students' attention. Have your child gift their teacher or teachers with something unique to remember them by. Practical desk decorations, such as desk calendars and pen holders, come in many different shapes, materials, and colors. If your child is in middle or high school and has multiple teachers, consider buying desk décor in bulk to keep all teachers supplied at a lower price.
Teachers may also appreciate receiving gifts that help them relax and reset during the times when students aren't around, such as plants or desktop games. Gift teachers with a small potted plant, a tiny bonsai garden, or a desktop Zen garden. Teachers can take care of plants and rock gardens to help them feel accomplished during a stressful time.
A New Planner
A teacher always needs a new planner. Teacher planners will always reach their full capacity—especially when the teacher has multiple classes with separate lesson plans. Planners are practical for both work and home, allowing a teacher to schedule both their school plans and life plans. Put together a planner set for your child's favorite educators that includes a motivational journal, planner, and plenty of pens.
Go the extra mile and gift a set of colorful gel pens to the teacher who loves to color-code while organizing their thoughts on paper. Putting your personalized touch on a gift that may otherwise seem boring will truly make the gift stand out.
Food, Water, and Coffee
When searching for the perfect present, consider the key elements that make teachers' jobs easier—food, water, and coffee. Make sure your child's favorite teachers are taking care of themselves by providing them with their favorite snacks or by making them a batch of baked goods. Though water by itself isn't a great gift idea, a thoughtful reusable water bottle can be!
Many teachers rely on coffee to get them through the early mornings. Spruce up their morning routine with accessories any coffee lover would enjoy or even send your favorite blend their way. Sit down with your child and have them help you pick the best mug for their teacher. You may even throw in a cute reusable stirring stick to add extra elegance to their coffee set.
If your child's teacher is more of a tea drinker, consider gifting them a cute tea infuser—you can even find some shaped like animals that hang on the edge of the mug!
Gifts for Your Teacher's Family
It's easy to forget sometimes, but teachers often have families, too! The long hours that come with the teaching career—even outside of school—limit the amount of time teachers get to spend with their own families at home. If a teacher prides themself on their family, gift something they can share with their spouse or children at home. Your gift may be something as simple as a desktop picture frame or a small gift for your teacher's children, such as inexpensive miniature toys.
No matter how you choose to surprise your child's teacher or teachers, all gifts that you put extra care or thought into are the best gifts to give to teachers to show your appreciation. If you're stumped on what small, unique gifts to present your child's teachers with this year, let Little Obsessed be your one-stop-shop for all things tiny and cute. From the desktop to the kitchen, you'll get lost in our massive selection of perfect gifts for teachers!