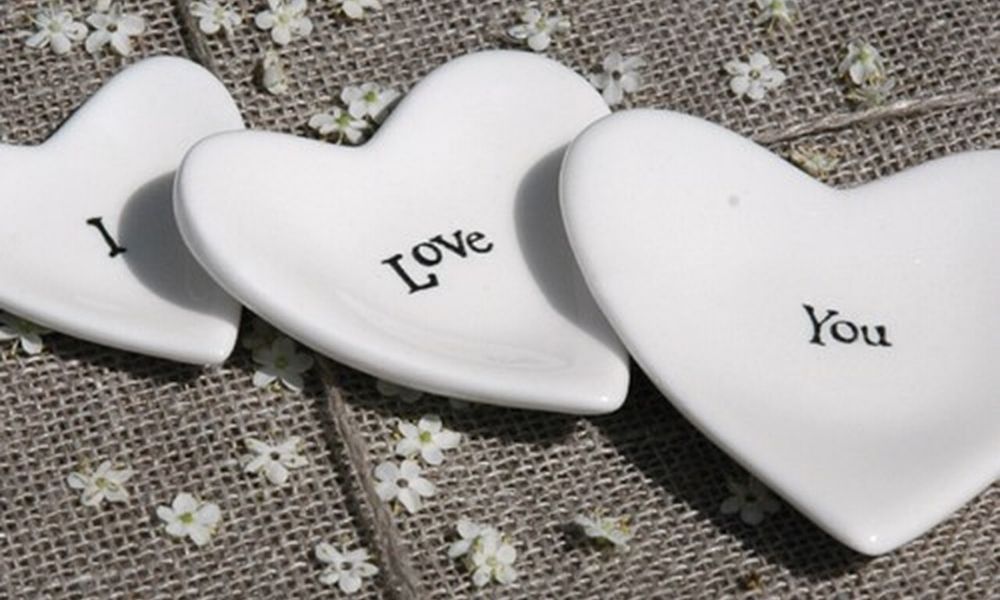 Valentine's Day is the perfect time to show someone how much you mean to them. Letters covered in ruby-red hearts with pink and white confetti, cupcakes with heart-shaped sprinkles—there are endless ways to show everyone how much they matter in your life. But what is the best kind of Valentine's Day gift you can offer without going overboard?
Luckily, there are plenty of thoughtful Valentine's Day gifts for everyone in your life, from coworkers to your significant other. It's the perfect opportunity for everyone to feel loved and shows how much thought you put into including them in your gift-giving. It not only strengthens the bond between you and the receiver but also makes them smile.
For Friends and Family
Your family and friends are the people you tend to spend time with the most in your everyday life. Maybe you visit your parents for dinner once a week to catch up, or you see your friends on the weekends after a long week of work. Getting Valentine's Day gifts for your family isn't anything new, but sometimes, it can feel out of place to get a gift for your friends.
Fear not; a gift doesn't necessarily have to stay themed around the day being celebrated. It can just be a gift that represents their interests and who they are as people. They'll feel honored after receiving a unique gift that made you think of them. So, here are a few thoughtful Valentine's Day gifts for everyone in your life that they'd find interesting.
Work Desk Essentials
Perhaps you have close friends and family who work typical nine-to-five jobs. They either work remotely or commute every day to work at their desks, punching away at their keyboards to get the job done. You know they work hard, so maybe having a unique desk buddy or activity in between tasks can help them from becoming overwhelmed.
Consider gifting them a themed Mini Blocks set they can build during their downtime. They come in various styles, from sea creatures like sharks and octopuses to zoo animals such as giraffes and pandas. Additionally, you can gift them some small wooden puzzles. These little puzzles offer hours of thinking, a perfect gift for just about anyone.
Bookworm Necessities
There's a high chance you know someone who loves everything related to reading and literature. Bookworms tend to enjoy just about any novel you can think of and maybe even like to dabble in timeless plays and theater. When it comes to enjoying a classic story, gifting a miniature book of Love Sonnets by Shakespeare would make a perfect gift for a bookworm.
Speaking of Shakespeare, you can even gift your favorite reader a set of three Shakespearian classics. It includes Love Sonnets, The Bard's Guide to Abuses and Affronts, and Complete Plays in One Sitting. These hardbound covered classics offer hours of entertainment for any reader.
For Your Significant Other
Maybe you have someone in your life that you hold closest to your heart. Whether you began dating a few months ago or have been married for over 40 years, offering them a gift on Valentine's Day is a timeless act of love and appreciation. However, you don't necessarily want to stick with the classic flowers and chocolates or cologne and wristwatch sets.
Perhaps you want to venture into more unique gifts they'll never forget. So, you can find plenty of mini toys or gifts that serve not only multiple purposes but also look adorable on their nightstand. It's all about knowing what they like and what will last a lifetime.
Accessory Holders
Maybe you have been seeing someone who loves to accessorize their outfits. After a long day of going to work lunches, going out to see their friends, or wherever they go, they put their jewelry on the counter, in a drawer, or on their dresser with no second thought. Necklaces, rings, bracelets, earrings—these all make great additions to every fashion piece.
So consider getting them a couple of jewelry dishes and trinkets to place around their living space. You can find plenty of styles, from the basic shape of a ruby-red heart to different shaped dishes with quotes and animals painted on them. These dishes provide a designated space for their favorite pieces of jewelry while keeping them safe and clean.
Matching Sets
There's something classic about having matching items or pieces of clothing with your significant other. Not only is it incredibly sentimental, but it's also adorable. It adds a deeper layer of affection and uniqueness that will always remind you of each other. So, finding a matching set for you and your significant other that represents your love is timeless and sweet.
If you and your sweetheart love going on walks while enjoying nature, consider gifting them a set of matching gemstone hearts. Originating from the earth itself, gemstone hearts become professionally shaped and smoothed to carry around in your pocket or get placed in your garden. It's a beautiful gift for someone who wants to go back to their earthly roots.
Little Letter Sets
It can feel challenging when you and your significant other live long-distance and aren't able to see each other every day. Luckily, there are plenty of ways to communicate around that barrier. One of the classic ways to show your love is by writing each other letters, overcoming the distance.
You can find miniature mail activity kits you can gift them this Valentine's Day. It's not only an adorable little gift to give them, but it also can be a great surprise in your mailbox.
Candle Sets
Everyone loves making their house smell good. Maybe your significant other loves to bake pies or cook delicious dinners. Perhaps they just love to collect multiple candles throughout every season. So consider gifting them a small candle flight set they can enjoy.
The classic scent of vanilla combined with hints of cinnamon is a cozy and warm scent that melts their hearts. Additionally, the candles make an excellent centerpiece for any dining table.
Valentine's Day doesn't have to restrict you to oversized gifts that take up too much space. Visit us at Little Obsessed; we offer an enormous catalog of miniature-themed items for you and anyone in your life. From tiny picture puzzles to sauce bowls, we at Little Obsessed specialize in everything small and cute.