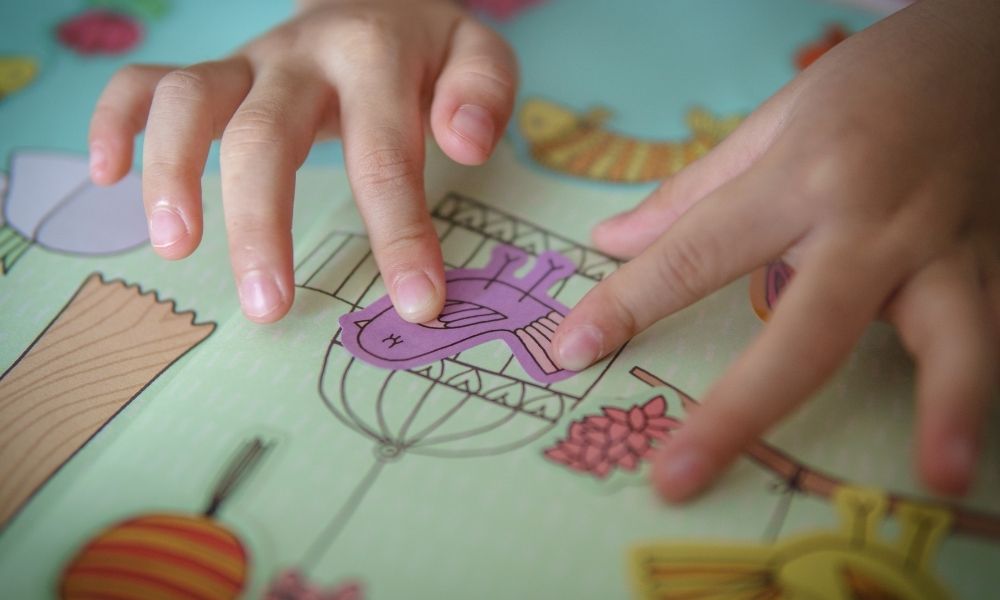 Depending on who you wish to give Easter gifts to this year, candy remains the most popular and inexpensive option to choose. Chocolate Easter bunnies, candy eggs, licorice, candy bars—all are always in someone's Easter basket. But candy shouldn't be the only thing you gift your loved ones for Easter. Instead, change their expectations and get them a treat that means something to them.
Your present will be surprising yet appreciated by your friends and loved ones this Easter holiday. While children may enjoy candy, others may not necessarily look forward to having candy sitting in their pantries. So here are a few tips for finding the best non-candy Easter treats for your loved ones.
Keep It in Their Interests
Don't worry about changing things up if you know someone who loves candy. This tip is more for the people who consider hobbies and activities essential assets in their lives to keep them level-headed. One of the best tips for finding the best non-candy Easter treats is keeping track of a person's interests. That way, you can get them something they appreciate and will use.
If you know someone who loves hiking, consider getting them something related to self-care, a tool to assist in their hiking adventures, or maybe an edible snack for camping like trail mix. That way, they can use your gift to their advantage while being reminded of your kindness.
Find Personalized Gifts
It isn't challenging to find gifts that speak to your loved ones. Personalized gifts are especially effective. Perhaps they have a favorite artist they listen to regularly and enjoy while running. If so, you can get a customized headphone case with your loved one's favorite band's name engraved on it. They can then take it with them on the go during their runs.
Taking the time to get a personalized gift is a great way to show how much you love them and enjoy having them in your life. It can be as simple as a photo collage mug or even a card with a recording of your voice. Small gestures make the most significant impact on loved ones.
Easter Treats You Can Find
If you wish to stay away from sweet treats as gifts, you don't have to bend backward to find something special. You can do some observation and ask the right people about the person you're gifting to so that you can get a suitable present. From there, you'll find something with relative ease. You can even get tiny stocking stuffers as gifts beyond the traditional winter holiday season! Here are some items to consider giving.
Sticker Books and Crafts
Perhaps you know an artist who loves to tap into their creative side. They may be a painter, sculptor, sketcher, or all of the above. A great gift you can offer will encourage their creativity in arts and crafts. You can find miniature sticker books that they can take with them on the go or even a mini coloring book for long car rides.
By encouraging their artistic talents, the recipient will feel appreciated and hone their abilities more. The present may make them want to practice more and enjoy their downtime during Easter by doing what they love. You never know how happy an artist can become from some colored pencils and sketchbooks.
Travel Goods and Supplies
If you know anyone who loves to get sweaty during their travels, you can offer portable gifts they can take on the go. A gift like a holiday mini survival kit can do wonders for their safety and comfort if they accidentally hurt themselves. Additionally, you can find some travel card games they can play with friends around the campfire.
Gifting your traveling friends something to keep them safe and happy will make you feel better as well. Seeing them use a gift you gave them on their travels will add a level of reassurance to their well-being. So take advantage of the holiday and provide them with something useful.
Novels and Notebooks
Everyone knows at least one bookworm among their friends and family. A reader loves nothing more than to sit down with their favorite drink, a cozy blanket, and a thick book to drift into. They dig their noses deep into a good story and might even love to write short stories in their downtime. So consider gifting them travel-sized books and notebooks.
You can find plenty of book sets that include works like Shakespearian classics for your favorite thespian or children's books to learning readers. This is a great way to keep reading at the forefront of their interests while being practical for their busy lives.
Miniature Toys and Games
There's a chance you have to find some gifts for children, maybe even your own. While children enjoy candy, perhaps you want to cut their sugar consumption and direct their energy toward a new toy or game. Luckily, you can find matching games, puzzle cards, miniature Pictionary cards, or even squishy animal toys to give them.
These kinds of gifts help kids get their excess energy out and allow them to grow their imaginations. By providing them with a new game, you can spend time with them while teaching them how to play the games and enjoying bonding time. Who knew that a set of balls and jacks could offer hours of fun?
Bath Accessories and Goods
After a long day of hard work, unwinding can do wonders for overall morale. There's a chance you know someone who loves nothing more than sitting in a hot bubble bath with a cold drink and some calming music to soothe their souls. You can easily find them bathroom accessories and goods to help them relax and feel calm at the end of the day.
You can gift them a miniature incense holder, candle sets, soaps, and so on to increase the zen feel in their home. Nothing beats the smell of a delightful candle while relaxing in a nice hot tub. Giving a gift to help someone feel better is the best way to reduce stress.
Giving someone a special present on Easter brings you closer and helps you understand them more. You can find wonderful miniature gifts here at Little Obsessed, as we provide a catalog filled with dozens of offerings to choose from. We have the perfect miniature item to surprise and humor all your friends and loved ones for various occasions, from birthdays to Easter.